Advanced Retail Analytics that's Easy to Implement, with Proven ROI
CB4 optimizes in-store execution by sending AI-powered recommendations to store teams. We'll do the heavy lifting. You take the credit.
Our technology is complex, but we keep things simple. For an overview and a deep-dive to satisfy all you data wizards and IT experts, check out the resources below.
Why Do You Need AI to Solve In-Store Execution Issues?
With current technologies, retailers have a hard time predicting how much a SKU should sell in a store. If you don't know how much it should be selling, how can you know when something's wrong?
Using time-based benchmarks to trigger alerts that products are underselling
Using chain-wide top sellers to benchmark store performance
Grouping stores by geography or volume
Poor store compliance due to low hit rate
Patterns capture issues that affect the entire long tale of the assortment
95% compliance rate across all our customers due to high hit rates and engaging platforms
Dashboard show exactly how much revenue is generated by the program
Complete visibility to what issues are troubling your chain, on a product, category, store, region level and more
ML capabilities learn from the store managers responses and send recommendations that each store manager is more likely to successful execute
To read more about how the new way helps retail teams more easily spot in-store issues, read "How Traditional Sales Analytics Holds Retailers Back."
Spotlight is a patented AI software for brick-and-mortar retailers. We run machine learning algorithms against your POS data to identify physical issues in a store that are holding back sales and disappointing customers.
We send store managers recommendations to fix the most critical issues, and show them how much sales will increase once they act. We report on program success, compliance, and gross margin lifts in our easy-to-use app.
Feedback to algorithms
enhances recommendations
UPLOAD YOUR AGGREGATED POS DATA
CB4 RUNS
PATENTED ALGORITHMS
STORES RECEIVE RECOMMENDATIONS & CORRECT EXECUTION ISSUES
STORES SEND FEEDBACK & SPOTLIGHT LEARNS FROM RESPONSES
TRACK ROI & COMPLIANCE VIA DASHBOARD
The Impact is High, But the Ask is Low
Here's how Spotlight works:
Simply Upload Your Raw POS Data
Upload POS Data at the cadence that's right for your business. Spotlight uses the data to detect patterns that help us identify when a physical issue in a store is holding back sales and hurting customer experience.
Get a proof of concept in days
Onboard up to 300 stores in a day (no joke)
"It was one of the simplest implementations our team has been involved with."
Wade Judd, CIO of Associated Food Stores
Start Receiving Recommendations
Store managers receive recommendations via the mobile or desktop app. They find the cause of the low sales, fix the issue, and report back to management by selecting from a menu of likely causes. Every time this happens, Spotlight learns and adapts to your store manager's strengths, continuously improving performance over time.
84% of users give SPOTLIGHT a big thumbs up
avg. 40 min. a week to complete tasks
RESOLVE the most critical, revenue-boosting tasks
"It trains our managers to be better managers throughout the rest of the week, the month, the year."
Doug Macdonald, Director of Operations at Wilson Fuels
Measure Success and Track ROI
Spotlight is the only retail execution tool that gives you straightforward reporting to measure the program's ROI. The reporting suite shows executives how floor execution is tied to gross margin, and tracks compliance and response rate across your chain. We average:
0.5%-2% same store growth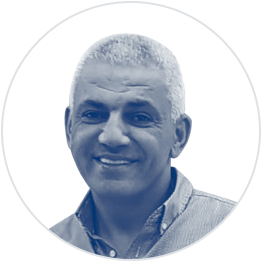 "CB4 provides visibility into the exact impact it has on our stores. And the impact has been tremendous."
Itzik Uzana, CEO, ACE Hardware
How Traditional Sales Analytics Holds Retailers Back
In this short whitepaper, learn how retailers are adapting AI and machine learning technologies to improve reporting, hit rate, and in-store execution